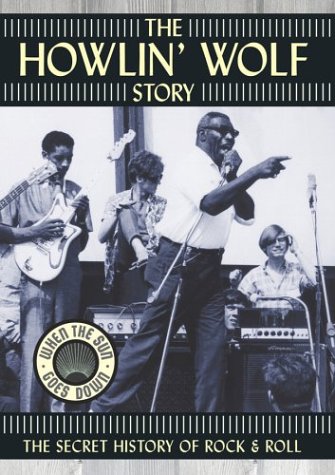 DVD Rip (2003)

The Howlin' Wolf Story was directed by Don McGlynn, director of Charles Mingus: Triumph Of The Underdog and many other prize-winning film biographies. It was produced by Joe Lauro, whose company, Historic Films, Inc., supplied much of the footage for Martin Scorsese's blues series on PBS. Their in-depth look at Wolf's life and music includes astounding, rare film footage and never-before-seen photos of Wolf stalking the stage at the 1964 American Folk Blues Festival, on the TV show "Shindig" in 1965, at the 1966 Newport Folk Festival, and in the Chicago clubs in the '50s and '60s. It also includes entertaining and revealing new interviews with Hubert Sumlin, Jody Williams, Billy Boy Arnold, Sam Lay, Paul Burlison, Wolf's stepdaughters Barbara and Bettye, Dick Shurman, and many other people who played with and knew Wolf in his heyday. This is the definitive documentary about the Wolf—the most complete, personal, and exciting look at the blues legend ever put to film! The DVD includes :
-
90-minute director's cut (30 minutes of additional footage not seen in theaters)
- Rare footage of Howlin' Wolf presented by the Rolling Stones on Shindig performing "How Many More Years?"
- First presentation of previously unknown or unavailable performance footage
- Drummer Sam Lay's rare, never-before-seen home movies of stars of the Chicago Blues clubs from the early '60s
- Newly discovered photos of Howlin' Wolf and his band
- First filmed interview with Howlin' Wolf's family
- Exclusive interviews with Hubert Sumlin, Billy Boy Arnold, Marshall Chess, and many others
A legitimate reason for which I share this documentary on download is that the DVD isn't available in France, and only exists on Zone 1 (America). I think the anti-piracy authorities can't blame me for that, firstly because Howlin' Wolf was dead a long time ago and I'm sure he wouldn't care about all these bullshits, and secondly because if it was available on the good standard in Europe (Zone 2), I sure would have bought it quickly as a big fan of the Howlin' Wolf! A shame..

Enjoy the devil's music, and I'd be glad to have your point of view on the documentary & reply to you.

Ahou-ouuuuuuuuu!

Download links in comments (movie split on 6 parts to extract all together)